1. Allow shower to get nice and steamy.
2. Unwrap tablet and place on shower ledge out of the direct stream of water.
3. Splash water on the tablet to activate and continue to wet the tablet from time to time to slowly dissolve the tablet.
4. Breathe deep and enjoy!
Caution: Do not place shower steamer in the direct stream of water or the tablet will dissolve too fast and may be too overwhelming. Use caution in a smaller or enclosed shower. Not for children under age 5. Parental supervision required. Keep the tablet away from eyes. If accidentally swallowed, seek medical attention. If nursing or pregnant, consult a physician first.
Rose Tablets:
Net Wt.: 2.25 Oz. each
Perfect For: 20 - 30 minute showers
Shelf Life: 10 months

Packaging Quantity: 10 tablets
Luxurious aromatherapy experience

Promotes feelings of clear breathing, invigoration and vitality*

Innovative slow-release technology for a prolonged experience





Sodium Bicarbonate (Baking Soda), Citric Acid, Menthol, Eucalyptus (Eucalyptus Globulus) Leaf Oil, Polysorbate 80, Isopropyl Alcohol, and Water (Aqua).
**Colorants: As you would expect from PurelifeBiotics, none of our colorants contain any toxins or harmful additives and are always kind to the environment. Love the world we live in.

In the comfort of your own home
Soothing essential oils and menthol combine to create a unique shower experience. These little wonders dissolve in the shower, releasing their treasure trove of pure essential oils and menthol aromatics which create a relaxing yet revitalizing environment while even helping you to breathe more easily.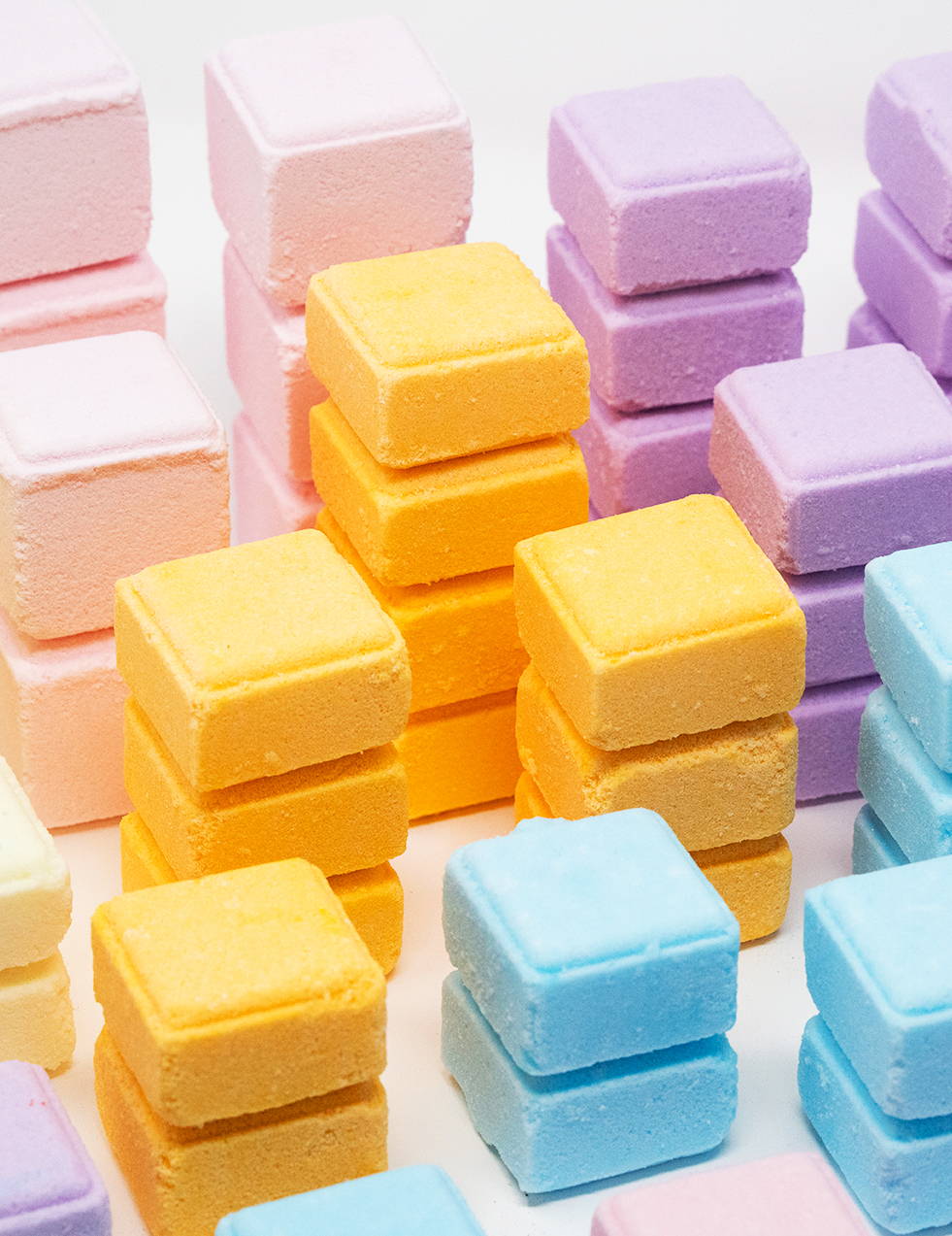 Discover More Shower Steamers
Complete Your PureCollection
*These statements have not been evaluated by the Food and Drug Administration. This product is not intended to diagnose, treat, cure or prevent any disease.

RETURNS:

First of all, we are so sorry if you need to return your PurelifeBiotics product. We aim to create the most wonderful experience possible for you, and anything less than perfect is simply not good enough. While we will always honor the return of a product that has not met your expectations, we can only accept returns for products that are unopened with the packaging in as-new condition, products that arrived damaged or products that are defective. On receipt of the returned product we will issue either a replacement product or a full refund, depending upon your preference.
To begin the return process, please reach out to purecare@purelifebiotics.com including your full name, your mailing address, your order number, the specific product that you wish to return and a brief description of why you need to return your product.
SHIPPING:
ALL of our products are shipped direct from our production facility in Katy, TX. where they are made.
Orders placed before midday CST will be shipped on the same day. Orders placed after midday CST will be shipped on
the next business day. If there is any change to this, for example, during peak season, we will post those changes here.