Packaging-Free Bath Bombs
In the comfort of your own home
Fizzy, foamy, moisturizing, and colorful, with a strong emphasis on bath art. These are the hallmarks of our bath bombs. We only use the highest quality ingredients and never use harmful chemicals.

Discover More Packaging-Free Products
Complete Your PureCollection
*These statements have not been evaluated by the Food and Drug Administration. This product is not intended to diagnose, treat, cure or prevent any disease.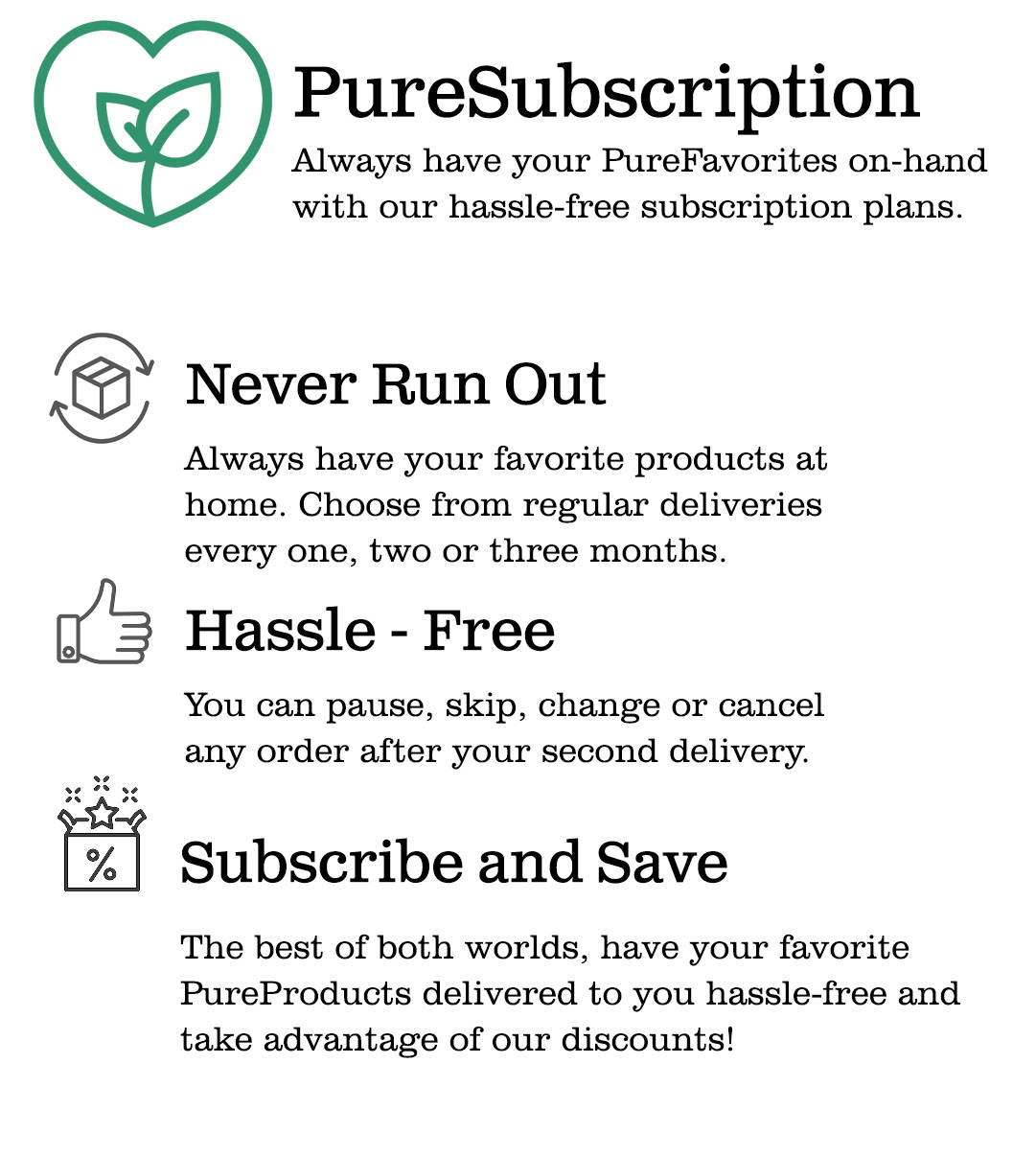 RETURNS:

First of all, we are so sorry if you need to return your PurelifeBiotics product. We aim to create the most wonderful experience possible for you, and anything less than perfect is simply not good enough. While we will always honor the return of a product that has not met your expectations, we can only accept returns for products that are unopened with the packaging in as-new condition, products that arrived damaged or products that are defective. On receipt of the returned product we will issue either a replacement product or a full refund, depending upon your preference.
To begin the return process, please reach out to purecare@purelifebiotics.com including your full name, your mailing address, your order number, the specific product that you wish to return and a brief description of why you need to return your product.
SHIPPING:
ALL of our products are shipped direct from our production facility in Katy, TX. where they are made.
Orders placed before midday CST will be shipped on the same day. Orders placed after midday CST will be shipped on
the next business day. If there is any change to this, for example, during peak season, we will post those changes here.