Dream Destinations Shower Steamers
Dream Destinations Shower steamers
Take Yourself on a Scent-Filled Journey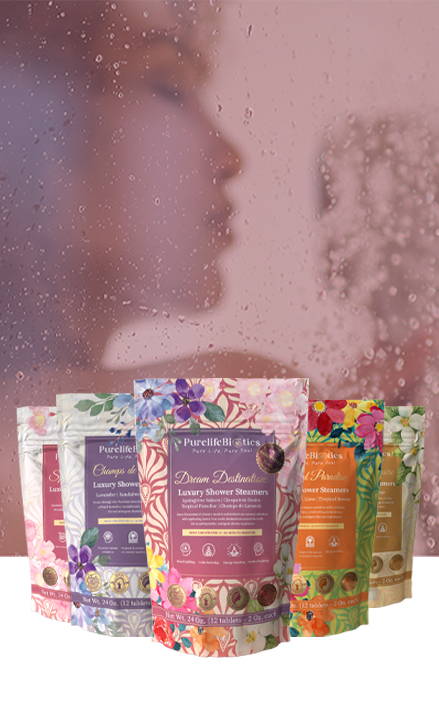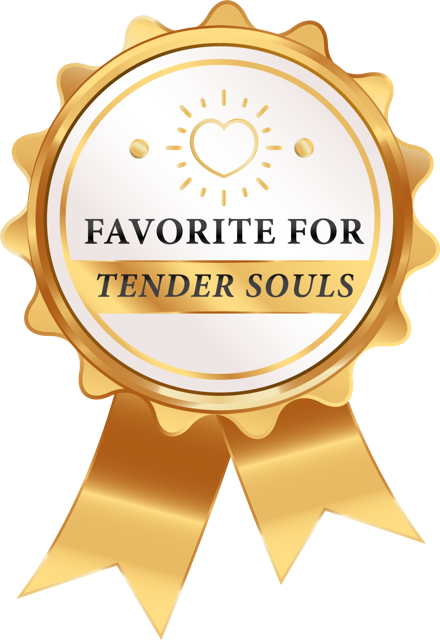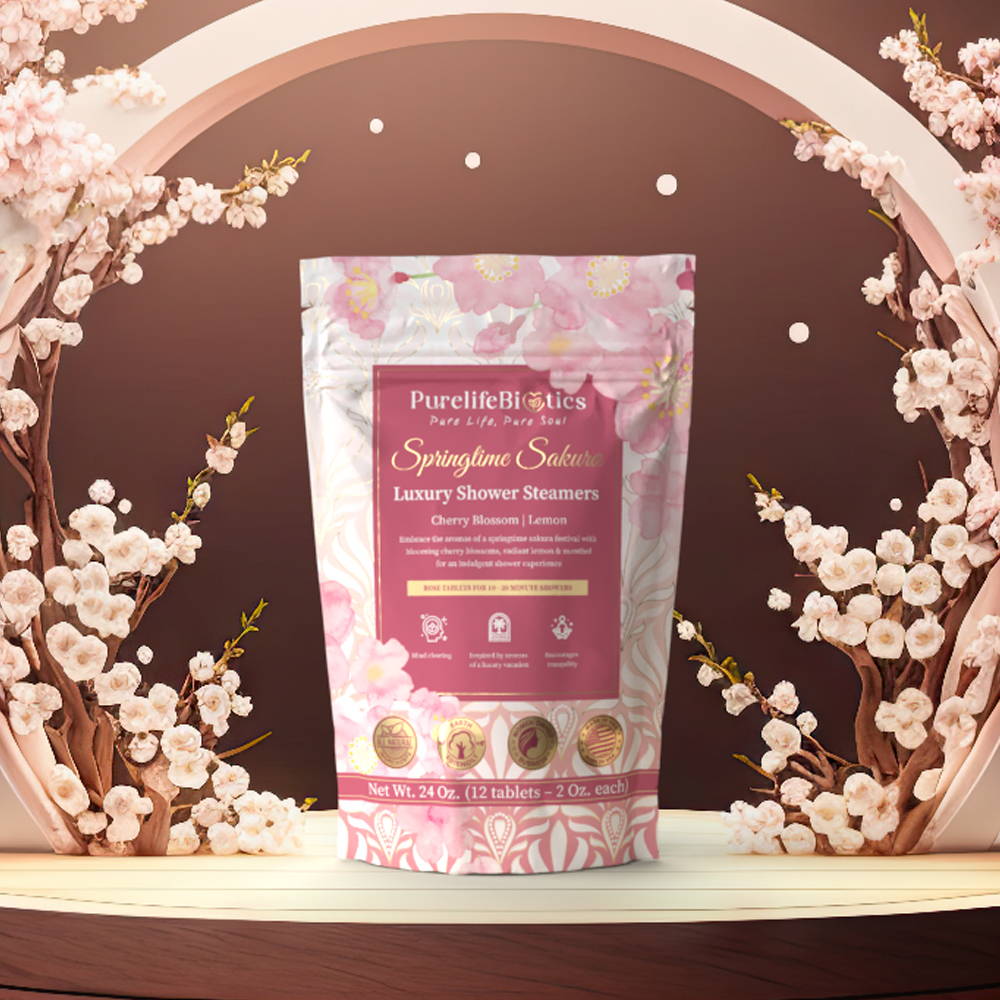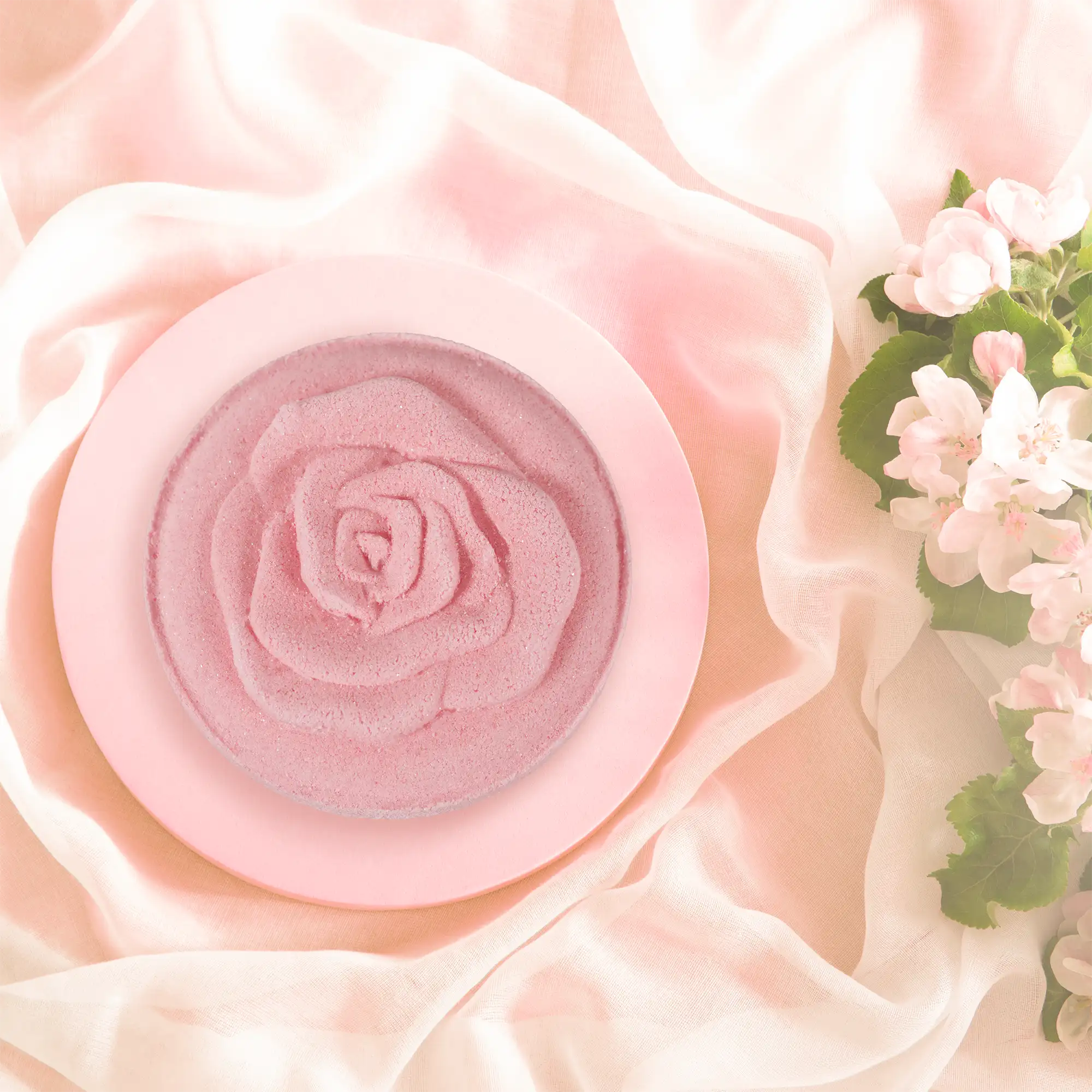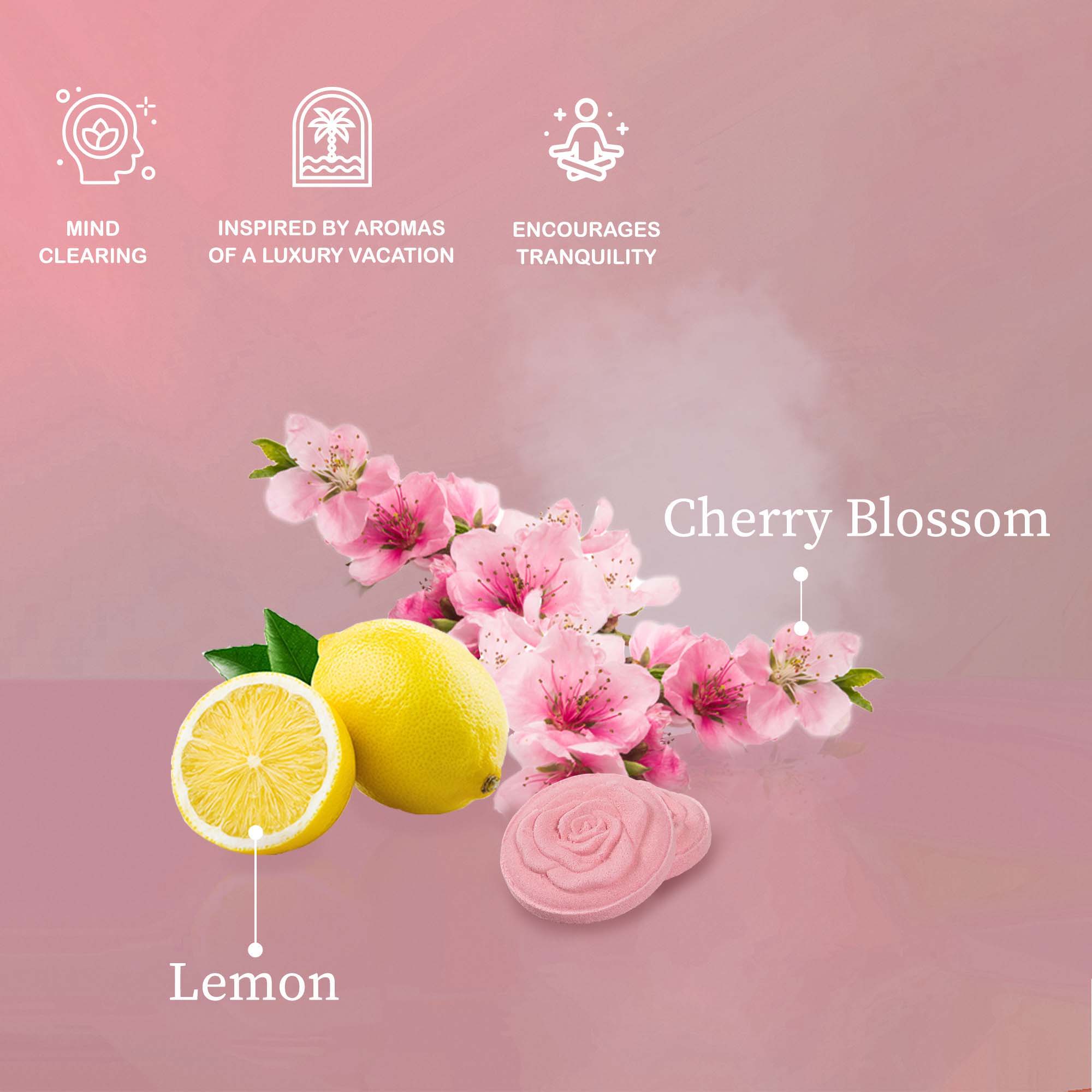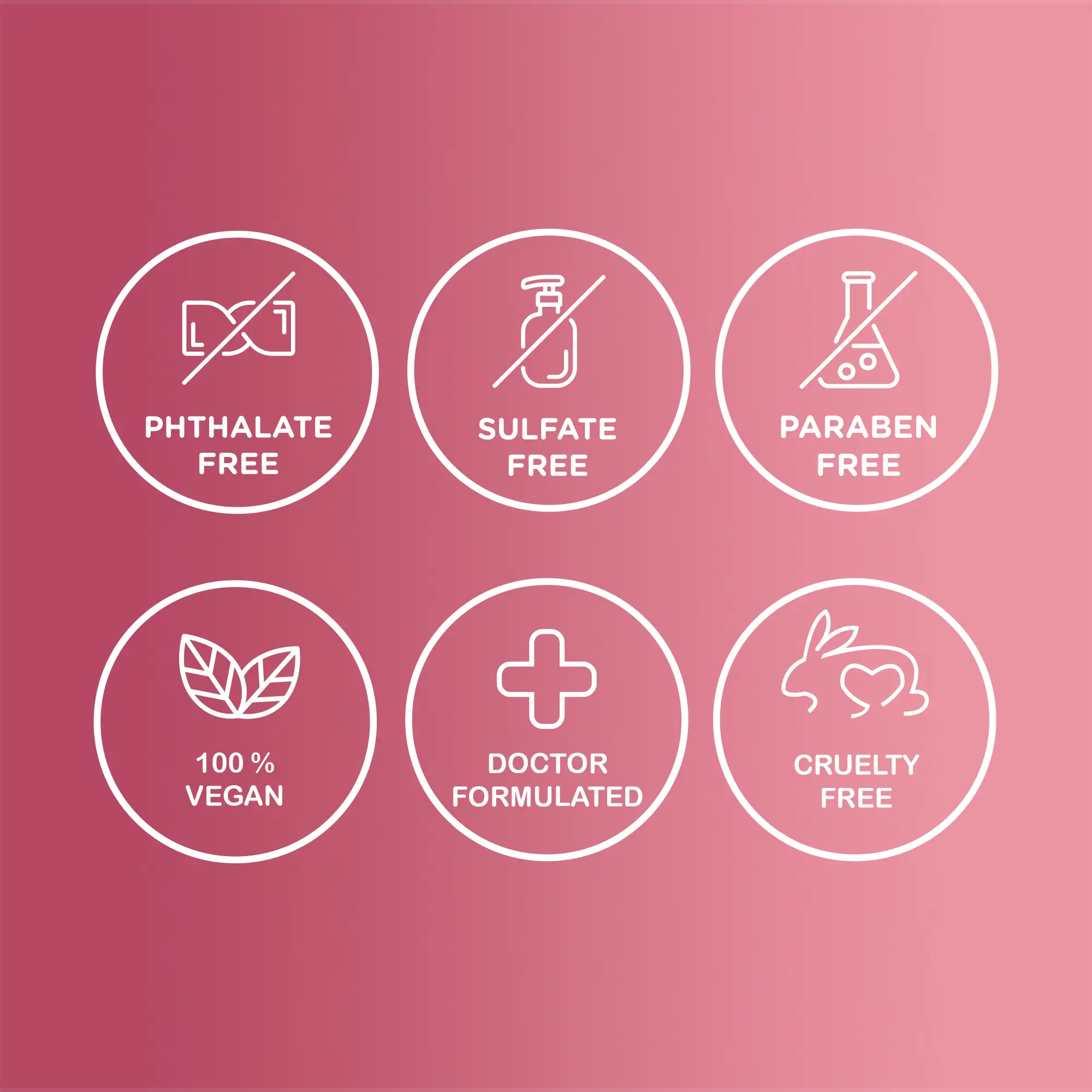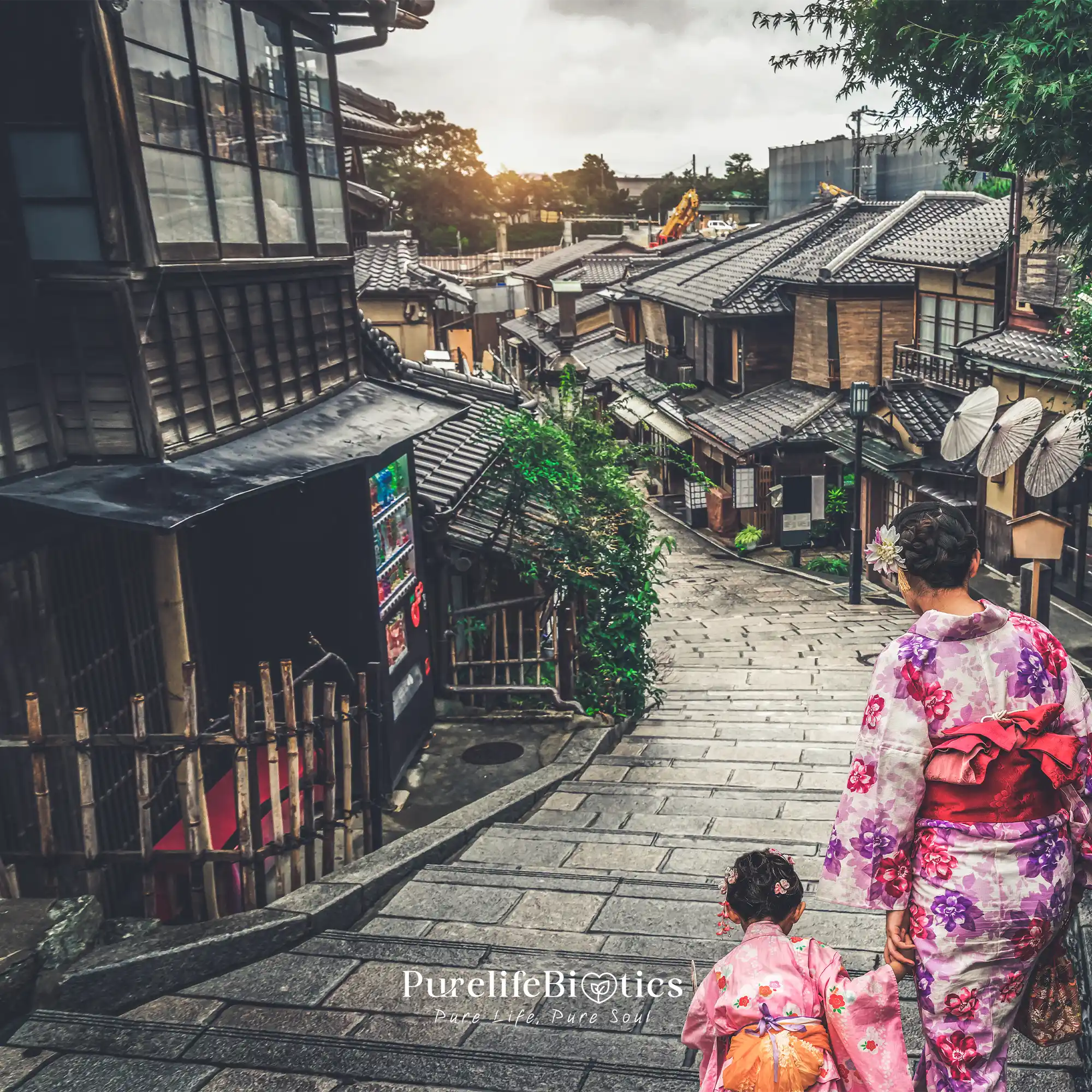 Reviews from 60,000+ Customers
Over 500K+ shower steamers sold world wide
Fabulous product with the perfect scent of tangerines!
I ordered these because I love the smell of tangerines and they do not disappoint! Each tab lasted for several showers and filled my bathroom with the calming scent of tangerine. I placed one on the ledge, away from the shower stream where they got an occasional sprinkle from the water which released the scent. It wasn't overpowering like I was afraid would happen.
I have used many different brands of shower steamers and these are the BEST! They are luxurious, fragrant and relaxing. I bought as a gift and selfishly kept them for myself...that's how good they are!
I love these in the morning. The tangerine scent is a perfect wake up and not overpowering at all.
Gave this as a gift to a coworker. She loved them so much that she purchased an additional bag for herself after she ran out. She uses lavender essential oils in her home, so I thought she would enjoys these and accordingly to her, these shower steamers filled her shower with a heavenly lavender scent.
So easy to use. If placed not directly hit by water, each steamer can last up to 3 showers.
I absolutely love this product. Especially when you've had one of those days and need that time to just relax in the shower. I have bought all scents and depending on my mood, will use a different steamer.
Fresh and perfectly fragrant
Simply the best on the market! We are currently using these as an added benefit for our wedding venue?s on-site cottages and they are a huge hit with our guests. Luxury at its finest!
Love these Shower Steamers!!!
These Shower Steamers are beyond amazing! My sister bought some for me, and my husband and I use them with each shower! I have life-long allergies and my husband sleeps with a CPAP machine. These steamers have helped us tremendously! The scent is not overpowering, but soothing and just strong enough to open up our airways, allowing us to breathe in all the awesomeness! Another perk is our shower smells wonderful, even when not in use!
I cannot believe that I never tried these before! They are just so perfect for kicking you back into gear, whether after a really long day or before you are even getting started. Really helps to set you up for anything. I cannot recommend them enough!
The best shower steamers!!! They last a while and smell amazing. When I have really bad allergies and a stuffy nose, these are my go to for clearing it up and I am in the shower. They are a step up to the chemical ones from the pharmacy store that smell like medicine. I am so glad I found these at the farmers market in Houston and glad to see them online now at Saks!!
These transformed my everyday shower to a self-care pampered experience. The Eucalyptus scent made my whole bathroom smell Devine. I could even smell it when I opened the box! Can't wait to try the other scents and give as gifts!!
New staple to my shower routine!
I love these shower steamers that instantly transport me to the spa from my own bathroom! For someone who loves artisan products, this is a balance of aromatherapy and luxury. Also as a life long sinus and allergy sufferer, I have found relief using these shower bombs. I keep the steamer pods in a large glass mason jar, so they double as practical and decorative! All around win.
Lasts several showers! Nice and refreshing - not overpowering, just the perfect amount of scent! It really helps clear sinuses during allergy season as well. These are so much nicer than similar products I've gotten off of Amazon.
Can't go wrong with this product
One of my ESSENTIAL bath products for several years now. Great morning wake me up. Great little helper during allergy season. Works wonders during the Texas "winter" time. 10/10, highly recommend!
A SPA showering experience!
This product brings showering to another level. It smells so nice, I feel like I'm at a Spa every time I'm using it. The menthol smell clears up my congestion, and makes me feel so relaxed. One tablet last an hour in the shower, or 2-3 showers. My Husband and kids enjoy it too! I highly recommend it!
I bought this one and Calm Me and I love both of them so much. I have sinus and allergies all year round and this shower bombs really is the bomb. It has eucalyptus and peppermint which are my two favorite scents. I always feel awful in the morning but when I take a shower with one of these, it opens up my sinuses and help me breath. It feels so refreshing, I don't even want to get out of the shower. I feel more awake and energetic afterward. I love that the products are made with natural ingredients and no harmful chemicals like a lot of the bath bombs out there that are usually made with chalk. I love the design of the bag and the size of the product as well. Overall I am in love. Very well made product. I can't wait to try other scents as well.
Best shower steamers ever!
You cannot beat these shower steamers! They are a must when you are congested. Every time someone I knew was diagnosed with the big "C", I would drop some of these off and everyone raved about how much they helped! They even help with allergies! I'll never be without some of these steamers in my house. Plus, you get to support a small, woman owned business. Win-win!
These Shower steamers are Amazing! They are spa quality! They help with your upper respiratory system or with relaxation in general. You will think you're in an exclusive spa when you use them! The larger package is the best bargain! I'm giving them as gifts this Christmas!
These little squares pack a potent punch. They're a great way to experience aromatherapy without having to put it on your body, and left no residue after I was finished showering. I'm loving these, and want to try the other scents.
These really are the absolute best! If I could give 10 stars I would. My husband is also obsessed so we are trying out every fragrance! The smells are absolutely divine. They aren?t overpowering at all and leave 0 residue in your shower. Amazing product!
I absolutely love these steamers. I have the worst allergies and constantly get congested. After a long day, I add one of these to my shower and am able to breathe and feel relaxed. I have also tried their Sleepy Time steamers and they also did not disappoint. I recommend these to anyone with allergies, or anyone just needing an extra kick to help with rest or breathing
The Grapefruit Glory Shower Steamers was an amazing way to start my morning. The smell is heavenly and long lasting. I?ll definitely be buying bags of the other scents. At just $3 a steamer, this bag of steamers is bargain. I absolutely recommend this product for a luxurious shower experience.
Amazing shower steamer! I use it while showering before bed. The fabulous scent relaxes me and helps me drift off to sleep. My husband also loves them after a day's work or after working outdoors in the heat. He says it absolutely relaxes him to the point he spends extra time just enjoying the shower and breathing in Lavender smell.
Love love this product. The scent is amazing. It's minty and sweet at the same time. Very refreshing. It wake you up in the showering, giving you a sense of energy. Like going to a spa. Leaving your bathroom smell great all the time too. Very well made product. I love the look of the bag and the size of the shower bombs as well. The information on the label tell you how its made with no harmful chemical and all natural which is awesome. These makes great gift too. I just love it. Can't wait to try the other scent.
Love these things. This is my second purchase of the Lemon Allure Shower Steamers. Getting ready for work in the morning just got a whole lot better. Aromatherapy in point!
These are the BEST shower steamers I have ever tried. Since I have found these I have not gotten any other brand. They have helped me through COVID and every single sinus headache. I just pop one in the corner of my shower and stand in there enjoying the steam. They are really strong and can last you more than one shower. I have gotten my mother and a couple friends hooked. My favorite is the peppermint but honestly they are all pretty awesome.
I've been looking for a really effective, clean, environmentally friendly shower steamer for a while. Then I found these and couldn't be happier. The peppermint/eucalyptus combination is wonderful, and really help keep my sinuses open, even in this hot, humid Texas weather. I put mine in a small mesh bag and hang in the shower, out of the path of the water stream, and find they last through three or four 15-20 minute showers. Bonus points for the company being women owned. Keep up the good work, I'm a fan for life!!
Truly enjoyed the steamers!
Great product! Love the subtle refreshing lemon fragrance while showering. Huge plus that they are made of all natural, non harmful ingredients. (other steamers irritate my eyes, not these!) They last a good amount of time, don't dissolve too quickly.
Strongest and long lasting!
Amazing!! Strongest shower steamers out there. The lemon and lavender with menthol is so invigorating it wakes me up each morning. The tablets last a long time. My shower is small so I don't have to dissolve much of the steamer so I get 3 showers out of just 1 tablet.
Every shower deserves a Shower Steamer
I've never heard of shower steamers until now, and now I never want to take another shower without one! Such an innovative idea from a responsible company. They smell so good, are refreshing, and help me wake up in the morning. I highly recommend! They make great gifts as well.
Love these shower steamers! My favorite is the Breathe. I've been using them for a while now after searching for an all-natural product that helps with my sinus issues from TX allergies. I throw one of these in the shower with me and they help open me right up. Highly recommend.
WHAT ARE SHOWER STEAMERS?
Discover the ultimate aromatherapy experience with shower steamers, a delightful innovation that brings the magic of essential oils into your shower routine.


These fizzy tablets, akin to bath bombs, release a burst of soothing, rejuvenating scents when they come into contact with water. Transform your daily shower into a luxurious spa-like experience, perfect for stress relief, self-care, and revitalizing your senses.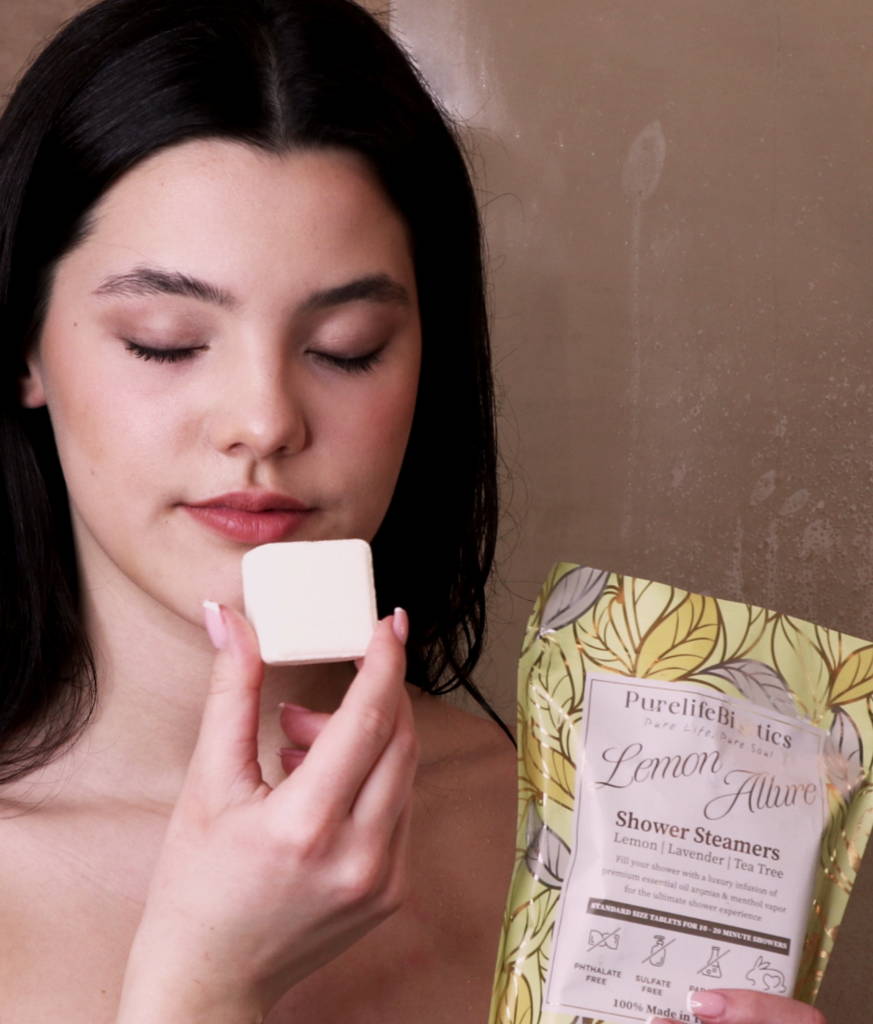 SHOWER STEAMERS ARE GREAT IF...
SHOWER STEAMERS
ARE GREAT IF...
You want to manage stress and anxiety

You enjoy starting your day energized

You want a natural way to improve your sleep

You want to feel more focused and productive

You love indulging in self-care routines

You love an escape into serenity with every shower

You want a natural way to ease headaches and pains

You want to feel rejuvenated every morning
What makes PurelifeBiotics shower steamers unique?
PurelifeBiotics shower steamers are made with premium, eco-friendly ingredients, ensuring a high-quality and safe aromatherapy experience in the shower.
How do I use a PurelifeBiotics shower steamer?
Place the PurelifeBiotics shower steamer on the shower floor, away from the direct stream of water. The indirect water spray will activate the steamer, releasing its aroma.
How often should I use PurelifeBiotics shower steamers?
As often as you like! Most of our customers find that using a shower steamer daily helps them start their day off right--kind of like drinking a cup of coffee!
Are PurelifeBiotics shower steamers safe for people with allergies or sensitive skin?
PurelifeBiotics shower steamers are generally safe, but it's important to read the ingredients list as some essential oils may be too strong for some individuals or contain allergens. PurelifeBiotics is dedicated to creating safe and eco-friendly products.
Can I use a PurelifeBiotics shower steamer as a bath bomb?
No, PurelifeBiotics shower steamers and bath bombs have different concentrations of essential oils, as well as menthol and should not be used interchangeably.
How do PurelifeBiotics shower steamers help with stress and anxiety?
PurelifeBiotics shower steamers provide an aromatherapy experience that may help manage stress and anxiety by creating a soothing and relaxing atmosphere in your shower.
Can I use PurelifeBiotics shower steamers to ease headaches and help nasal/sinus congestion?
Yes, some PurelifeBiotics shower steamers contain essential oils like eucalyptus or peppermint, which may help ease headaches and clear chest or nasal congestion.
Are PurelifeBiotics shower steamers eco-friendly?
Yes, PurelifeBiotics is committed to creating eco-friendly products, including their shower steamers, which are made with environmentally friendly ingredients and packaging.
Do PurelifeBiotics shower steamers contain harmful chemicals like phthalates, sulfates, or parabens?
No, PurelifeBiotics shower steamers are free from phthalates, sulfates, parabens, and other harmful chemicals, ensuring a safe and natural aromatherapy experience.
Can I use PurelifeBiotics shower steamers if I have sensitive skin?
Yes, PurelifeBiotics shower steamers are formulated with gentle and natural ingredients. Further, because the steamer will be placed on the shower floor, the ingredients should not significantly contact the skin and the chance of a reaction is low.
Can I use multiple PurelifeBiotics shower steamers at once for a stronger scent?
Yes you certainly can, however, as the essential oils are already concentrated, using multiple shower steamers at once may lead to an overwhelming scent and a less-relaxing experience.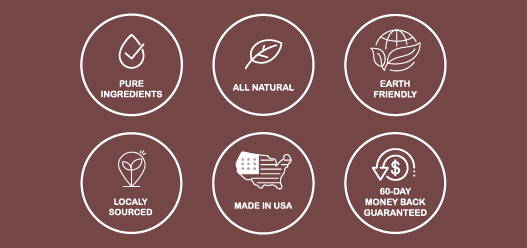 OUR BRAND VALUES
Elevating Everyday Wellness
PurelifeBiotics innovatively designs wellness products that transform ordinary moments into extraordinary self-care experiences. Unwavering in our mission to nurture well-being, we aim to ignite a shared enthusiasm for self-care, empowering  every customer to integrate wellness practices into their daily life and radiate positive energy.

Our dedication lies in providing all-natural, handmade, and eco-conscious solutions that advocate for individual health and the environment's vitality. Driven to build a diverse community unified by a shared passion for self-care, our commitment  extends beyond the products we offer. Every purchase empowers each patron to infuse self-care into their daily routines, radiate positivity within their sphere, and  contribute to the collective wellness of our community.

As part of our holistic mission, we channel a portion of our profits to support mental health resources and therapy, fostering a more resilient and healthier community. 
Every day with PurelifeBiotics is an extraordinary self-care retreat in the comfort of your own home.
Sustainable Practices
We believe in the importance of sustainability, creating products that are not only beneficial to our customers but also friendly to the environment.
We are committed to reducing our carbon footprint, sourcing ingredients ethically, and promoting environmentally-conscious behavior.
Holistic Well-being
At PurelifeBiotics, we value the comprehensive health of individuals, recognizing that
physical and mental well-being are intrinsically linked.
We create products that cater to
the whole person, promoting a balanced mind-body relationship.
Empowerment
We believe in empowering individuals to take charge of their well-being. Through our
products and initiatives, we aim to inspire individuals to incorporate self-care into their
daily routines, leading to greater health, happiness, and life balance.